TRUC LAM PAGODA
Location:
This is the largest pagoda in Dalat now, it is located on Phụng Hoàng ( Phoenix ) mountain, 4km.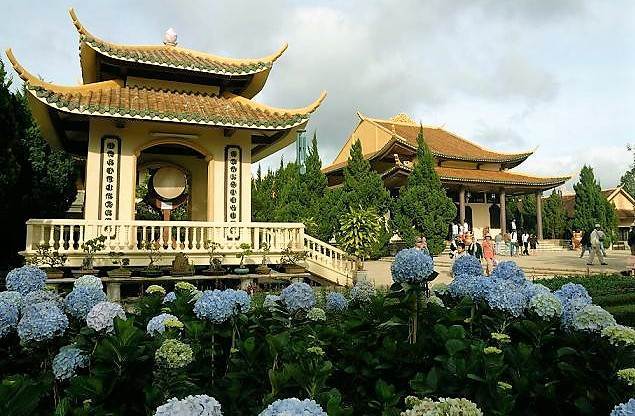 History of the pagoda.
Established by Thích Thanh Từ Monk in The 90s and it was opened on February 8th, 1994.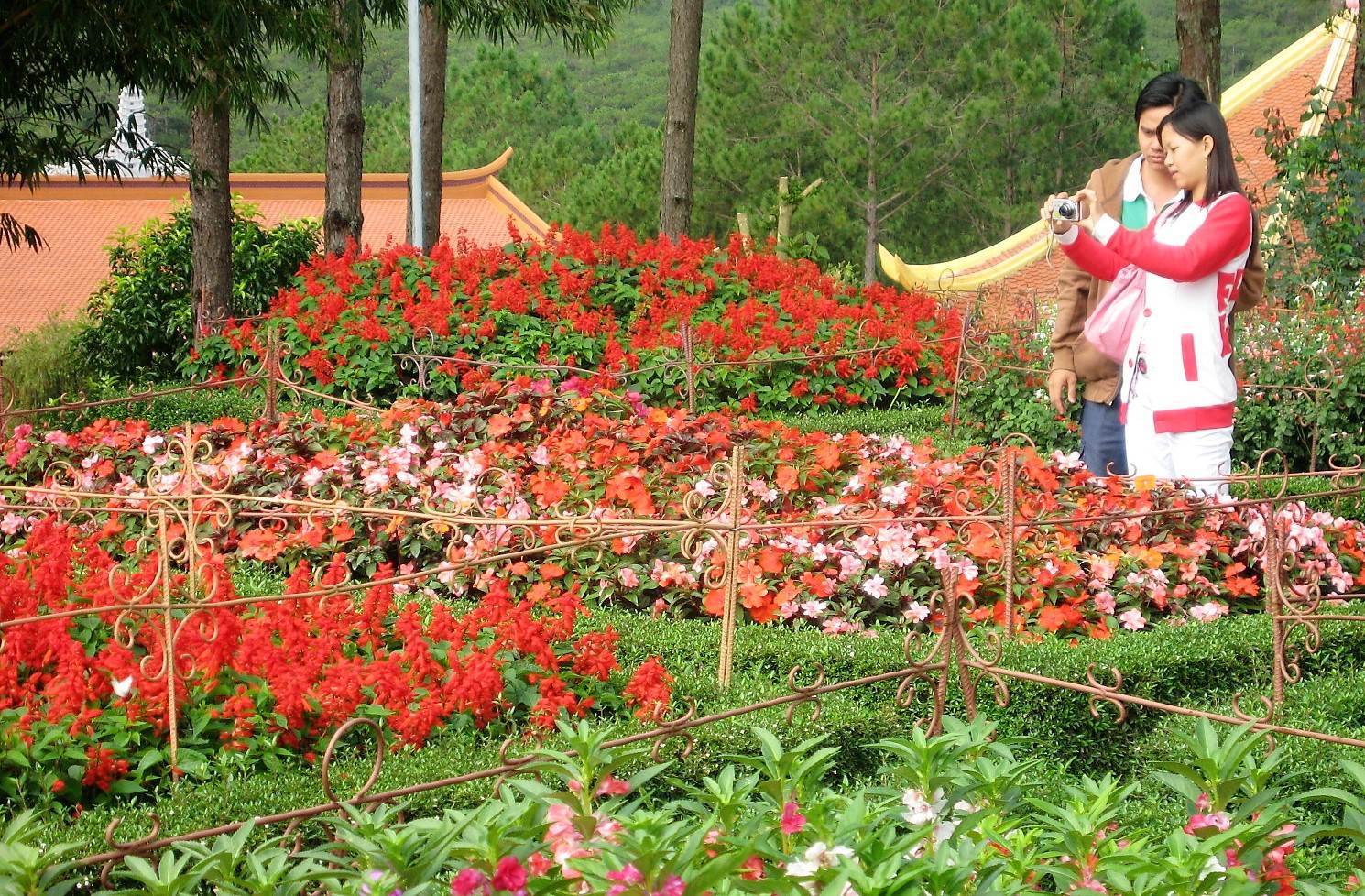 General information.
The area is 24,5 hectares and it is divided into 3 zones: zone for monks, Zone for nuns, zone for visitorsThe first outline design had the attendance of a famous architecture, Mr. Ngo Viet Thu ( the architect of Doc lap Palace - Thong Nhat Palace no in HCM city). This is the large Institute of Meditation in Vietnam. The aim of it is to recover the meditation in Vietnam ( which existed in Tran period) Besides, Truc Lam is also an ideal place of interest with its order management, it's cleanliness vehicles here are kept free as well as toilet service.