Dalat Authentic Local Cultural Tour
Private Tour
If You only have One day but want to know as much as possible about Viet Nam culture and Cuisine so this tour is suitable for you. We make sure that this tour will save your time for traveling with the experience you may have the as same as a multi-day tour if you book with other providers.
Photos: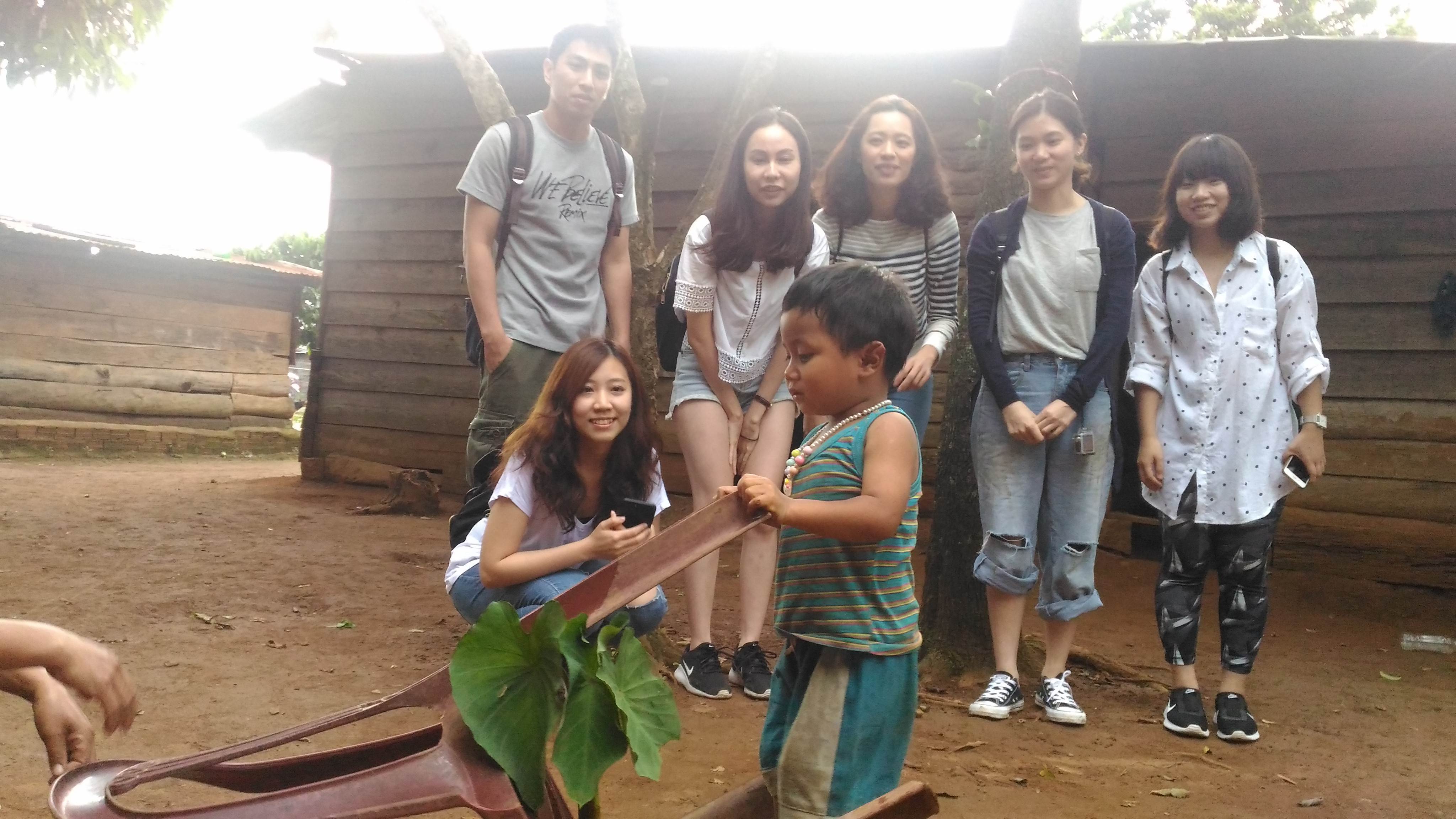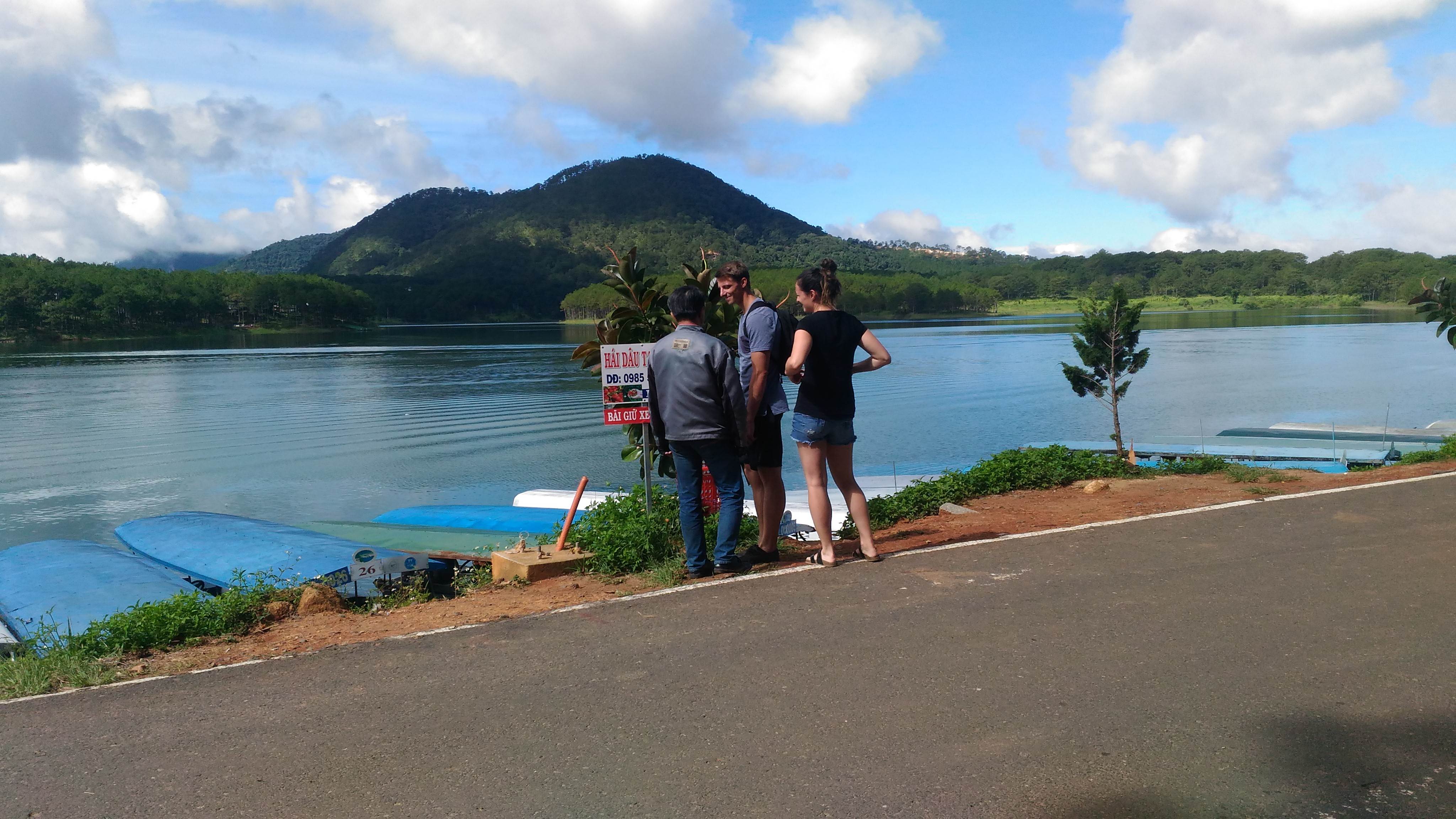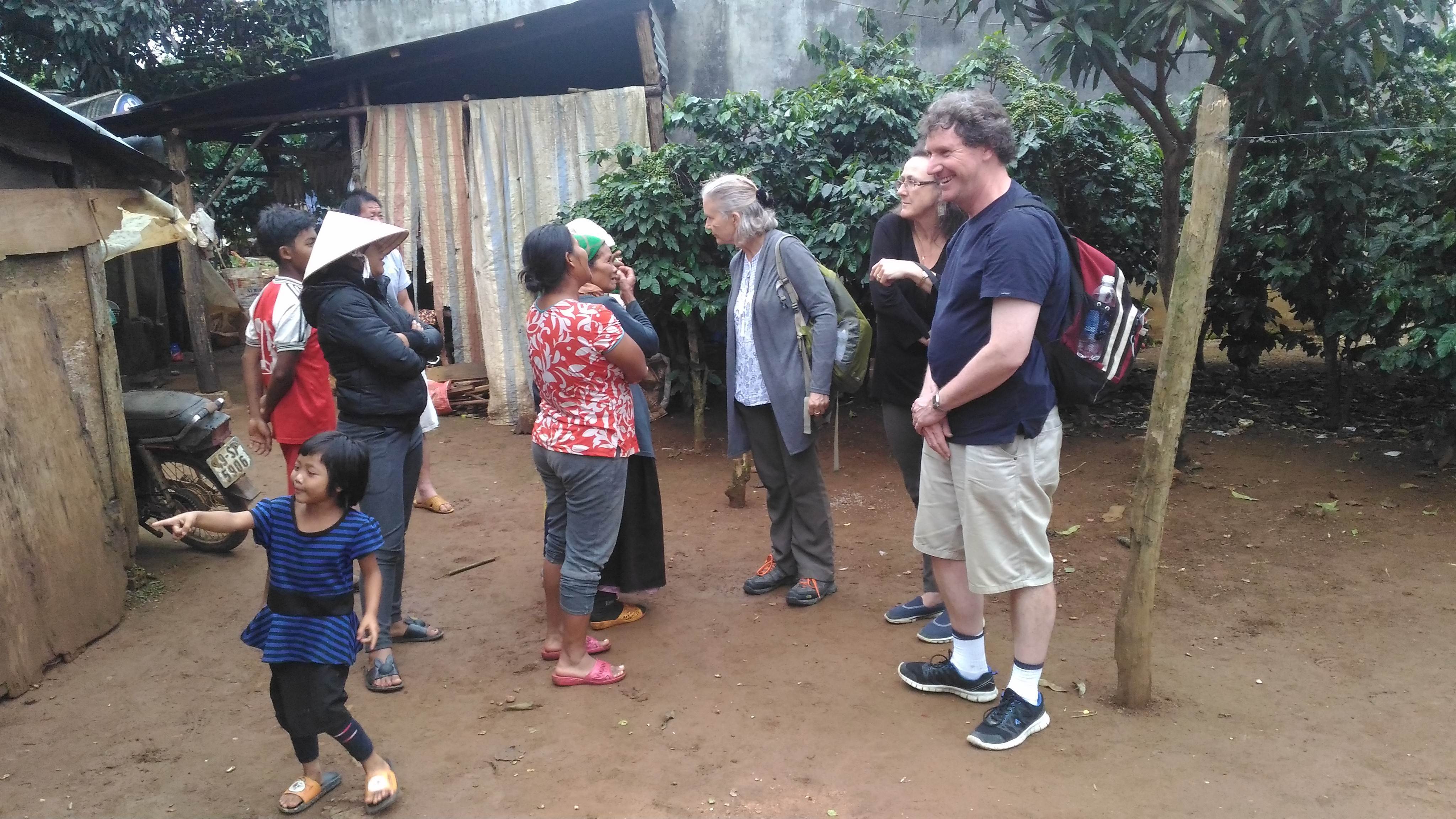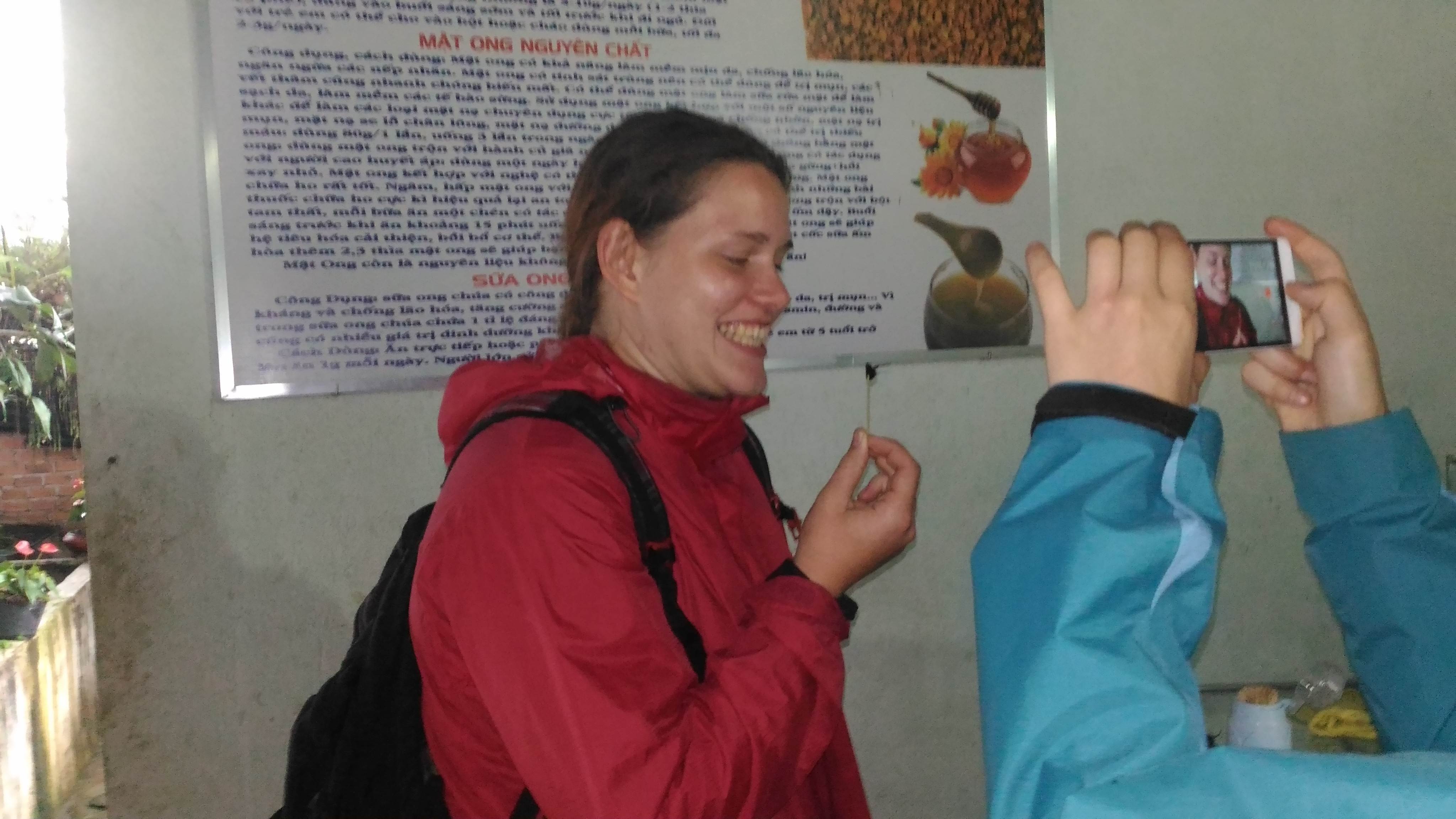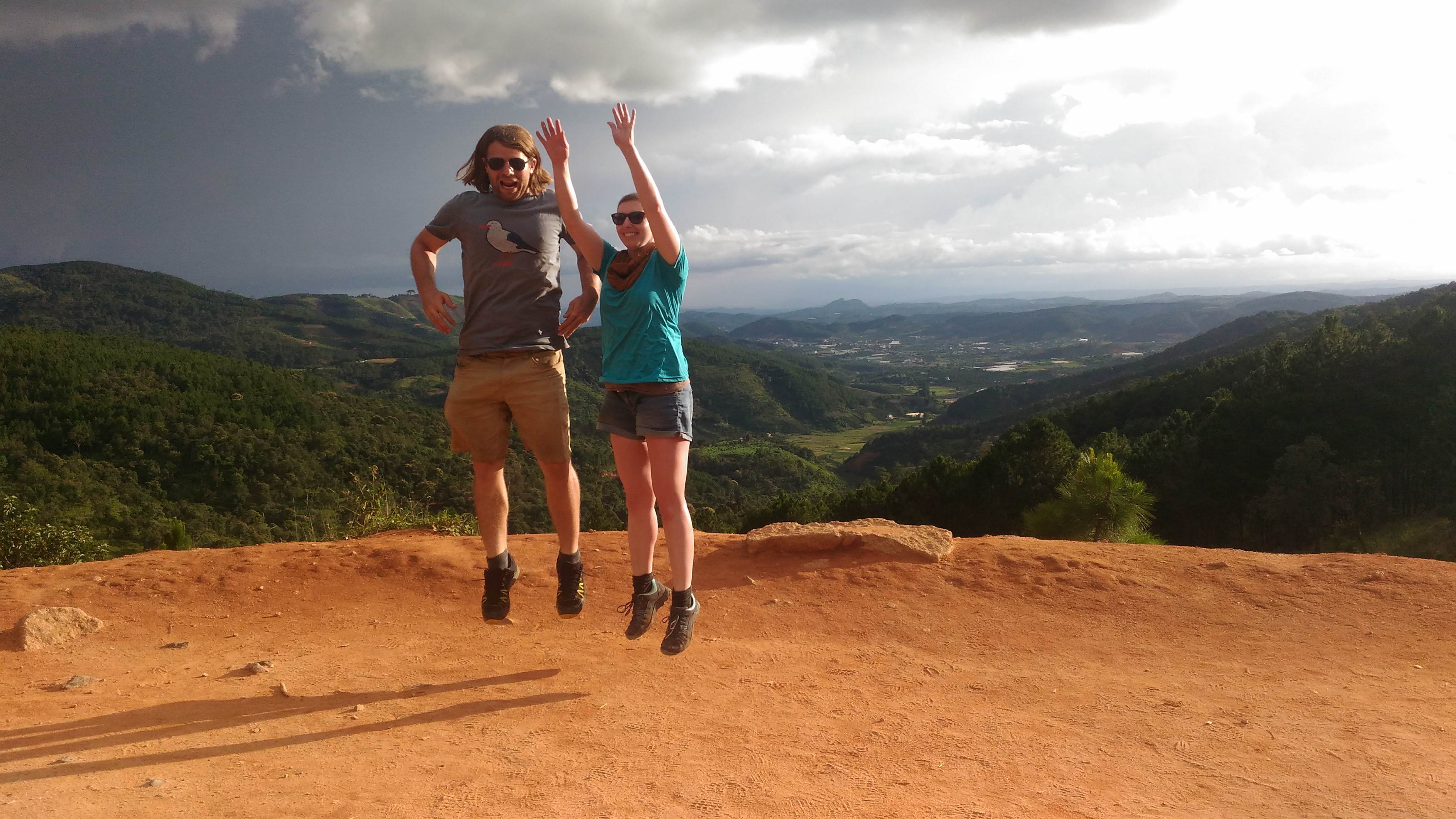 Itinerary:
Van Thanh Flower Village: As You know, Dalat is the biggest city producing flower in Vietnam that supply for the domestic market and also export to other countries with the best quality in the area, so visit Van Thành Village to figure out the technique and growing flower method, then you can have a chance to immerse yourself in the beauty of Thousand kinds of flower. There are also some kinds of fruit farm such as strawberries, tomato, pumpkins... Vegetable Like what we eat every day. This place is suitable for women or children to visit.
Ta Nung Pass: Stop on the Hilltop looking down the beautiful valley it is a great spot for pictures and enjoys the Dalat Weather before we going lower altitude then you will be aware of the temperature and plants changing from the top to bottom of the mountain range.
Minority village: Visit the original people who were living in Dalat before French and Vietnamese come, They have to move out and live around the border in the Dalat countryside, Visit them to see how they live, discover their culture which is totally different from Vietnamese. Know more about the relationship between them and the government.
Me Linh Coffee Garden: Located next by a lake. The coffee shop has a beautiful rural countryside view, which can fascinate any person soul. See the coffee plantation. Our guide will help you recognize many different coffee types and how special it is, Such as Robusta, Arabica, Cherry, Liberica... each coffee have a different taste, we may smell and try at the coffee shop if you want. Have a look at the weasel cage, They use them to provide the most expensive coffee in the world it also famous as some other names like Copi Luwak, Civet Cat coffee. See the real animals and then our guide will explain how could they make it.
Rice Hard-Wine Making House and Cricket Farm: Rice wine or happy water is the most popular alcohol Vietnamese drink in daily life. See How it make, we period of fermentation and distillation, Go inside a tunnel to see the way rice wine being storage underground for better quality. See Cricket farm, it is a specialty food in Dalat and some people could say that is our future food. Our guide will give you all the information and then you have a chance to experience some crickets and use that with rice will. Please, don't be addicted to that food.
Rice Noodle Factory: Rice Noodle is the most popular food in Vietnam, If you have a chance to travel to Viet Nam, we think you will incidentally experience once. And if you wonder how it is made, so just go with us to see the factory. Inside you will see the whole process of making rice noodle in Vietnam with many machines and our guide will explain to you all of the usages.
Silk Factory: Silk is a Precious product from Asia during thousand years. Visit this place you can see the whole silk-making process, which starts from the small worm, and his life period to the factory machine usage our guide will let you know more clearly. Help you to recognize the real silk and the fake one. Here you can do shopping if you want.
Elephant Waterfall: The most powerful waterfall in Dalat. It is 30 meters high and about 40 meters wide with a very romantic legendary about Village Chief's daughter. Take a walk down look at the waterfall from the bottom you will be surprised how massive the waterfall is. Water hitting the rooks flying in the air combines with e sunshine to create many small rainbows that will be amazing for your pictures.
Linh An Pagoda: Was built from 1993, follow Mahayana way. Linh An pagoda located on a high hill next by the waterfall. the Pagoda is peaceful and famous with 49 high Lady Buddha statue and The happy Buddha behind the building. Learn more about Buddhism in Vietnam and understand people more through religion.
Vinh Tien Winery: Dalat is famous for grape wines, which is produced by the French technique with the perfect climate, that gives out the best quality wine in Vietnam and also famous in the World. Visit the place our guide will explain how different each type of wine, give you more information and then we have a chance to try 3 different wine.
TOUR INFORMATION:
Location

: Dalat City and Countryside

Departure Time

: 0830hr (8:30am) & 19hr (7:00 pm)

Duration

: 8.5 hours

Tour Runs

: Minimum 2 persons. Maximum on request

Tour categories

: Wine, Coffee, history, traditions, food, culture, village.
TOUR PROGRAM INCLUDES
You will be picked up at your hotel by Our Private Car Or Van ( pick up from Tuyen Lam lake Zone, We Charge 10 Usd extra)

Cricket Dish

All entrance tickets

Return to hotel by our Car Or Van

One bottle of Water and Wine Combo 3 Wine tasting

Many photo opportunities
TOUR PRICE:
| | | | | | | |
| --- | --- | --- | --- | --- | --- | --- |
| Pax | 2 | 3 | 4 | 5 | 6-8 | 8-10 |
| Usd/Pax | 42 | 35 | 30 | 27 | 25 | 23 |
TOUR PACKAGE EXCLUDED:
Travel Insurance

Personal tip

Lunch at a local Restaurant, Coffee, Wine
TIPS TO BRING:
Sun-protection creams & lotions

Fully charged cameras

Caps/hat

Footwear. Wear shoes that will be good for the waterfall

Sunglasses

Bring raincoats in case. We also bring some umbrellas for you
NOTE:
Tour is Private tour

Pricing amended without prior notice.

In event of bad weather, the tour will be canceled.

Booking required - minimum 24 hours prior

Tour is not for Infant from 1-3 years 25%, from 4-11 years 50%, 12 years-and-over @ adult rate.