TAKE YOUR VISA SERIOUSLY, VERY SERIOUSLY INDEED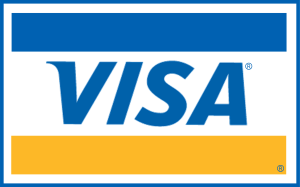 It seems like common sense, but many tourists turned away at the airport for visa misinformation or failing to print their visa-on-arrival pre-approval paper. Double, triple-check all of your information, have your accommodation address ready to go for the arrival form, be very respectful to the immigration officers, no matter how cold they are. Get stamped and enjoy.
BREAKFAST IS OFTEN INCLUDED
Noodles, sandwiches, spring rolls these are Vietnamese favorited dishes.
Vietnam has amazing and cheap street food around every corner. You don't need to force down a bland hotel breakfast to get the day going.
Hotels will try to lure you in with the "breakfast included" offer. Breakfast won't be terrible, but it is probably not worth considering in the cost of your stay. In Vietnam, it is super easy to run out and grab an amazing bowl of soup for 30,000 dong no matter where you are. The streetside soup, and coffee (15,000 Vnd), will be much better than the greasy eggs and stale baguette offered by your hotel.
VIETNAM IS BIGGER THAN YOU THINK
The train from Hanoi to Ho Chi Minh City (1726 km) takes about 34 hours. By bus, maybe 50 hours. It's not unlike a trip from New York to Los Angeles.
If you're doing the whole north to the south trip, give yourself three weeks or be prepared to rush, or fly. There is so much to see between Hanoi and HCMC. You don't want to watch it whizz by your window. Don't underestimate Vietnam's size and give yourself time to explore. If you only have a week or two, stick to either the Northern, Central or Southern regions. Don't try to force it all down in one short flying.
TRAFFIC in VIETNAM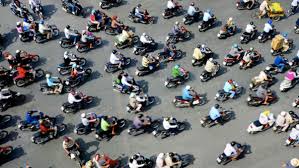 Getting out to the countryside on your own motorbike is an unforgettable experience and one of the highlights of Vietnam. Let's rent your own motorbike for $5 (manual) or $7 (automatic) throughout Vietnam. Don't forget to fill it up with gas to avoid stalling in the middle of nowhere. Be sure to have travel health insurance and bring your information card to have ready in the case of an emergency.
If you are apprehensive to drive your own, please don't. Lack of confidence will make you a worse driver. Pay a little extra to have a local such as the Easy Riders take you on a day trip ($20+/ day).
AVOID PACKAGED 'DAY TOURS' AS MUCH AS POSSIBLE
It's tempting, because they are easy, and advertised all over the backpacker districts. Trips to the DMZ, the Cu Chi Tunnels, Mekong Delta, the My Son ruins….
These "tours" cost as low as $5/day, but will make unnecessary stops all over the route to give you the chance to spend money at their friends' restaurants, gift shops, bathrooms, etc. It's a big fat waste of time.
Spend the extra money to hire a private car tours, or brave it on your own rented motorbike. Once you pay the money and get on the cramped little "bus" you are basically a prisoner for a day. "It was OK" is generally as good a review as these day trips will get.
Go your own way.
HANOI FOR TRADITION AND 'ATTRACTIONS'; HO CHI MINH CITY FOR STYLE AND MODERN CULTURE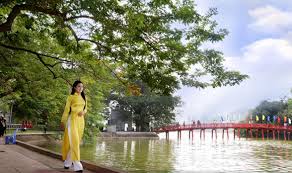 The eternal Hanoi vs. Ho Chi Minh City debate is pointless. These two great cities are both worth visiting, but for different reasons.
Hanoi is very much the governmental capital, and you can feel it immediately. The body of Ho Chi Minh is preserved here. The ancient pagodas still point out from the willowy lakesides, the French quarter is better preserved and more quaint. It is the quintessential capital city- straight, low-key and traditional.
For vibrancy, culture and nightlife, Saigon (Ho Chi Minh City) is the place to be. Sexy neon lights, rooftop bars, sophisticated cafes, a burgeoning art and music scene, Saigon is the city most foreign expats prefer, and for good reason. The 'attractions' here are not the draw; it's the culture and people.
PAY CLOSE ATTENTION TO YOUR "DONG" Vietnamese money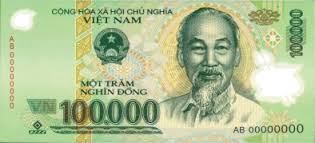 Vietnam uses the dong as its currency. Handing over more of your dong is a serious problem for newbies in Vietnam. Be careful.
23,300 dong = 1 USD
Remember, 10,000 dong looks a lot like 100,000 Vnd.
50,000 dong looks a lot like 500,000 Vnd.
Look your bills over twice before handing them off. It's a small, easy mistake that could cost you a day's budget.
DON'T PUT YOUR iPhone ON THE TABLE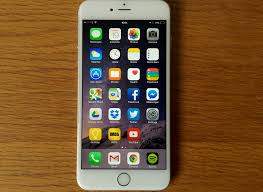 The thieves love it
I don't know how many disgruntled expats and travelers I have met that are heartbroken over their smartphone being snatched when they weren't looking…."…I put it right there on the table and the lady selling coconuts must have grabbed it. How could this have happened?!"
Your things are pretty safe in Vietnam, just don't flaunt them or put them down carelessly where anyone could grab them and take off. Escape via motorbike is easy.
Loop the strap of your day bag or purse under the leg of your chair. Keep your phone in your front pocket and don't limp-wristedly take photos in super-busy areas. Place your bag or purse between you and the driver, if riding on a motorbike. Be weary of any strange, sexy women approaching you at night. Don't let it all hang out.
GET OFF THE 'TOURIST TRAIL"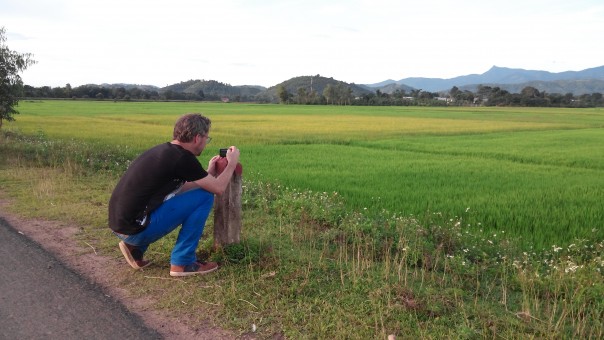 Like any other countries in Southeast Asia, don't take the easiest route possible. Instead of Nha Trang, check out Quy Nhon ( my hometown). Instead of staying in Saigon's District 1, try District 3, or District 10. Give Da Nang a shot, it's a big, friendly city with very few tourists. The people get friendlier, the food tastier, the prices cheaper and the culture more intact. Explore.
DOG AND CAT MEAT
learn the Vietnamese words: thịt chó, dog meat, and thịt mèo, cat meat. Despite laws passed in 1997 banning the consumption of cat meat, more and more pet cats are snatched off Vietnamese streets and are smuggled in from China and Laos. The delicacy appears on the menu as "little tiger." Beware of restauranteurs who boast about an exotic surprise.
Driver, and guide. If there are three people in your group it is often the same price or less expensive to hire a private car and guide than to pay for a pre-arranged tour. On a private tour you call the shots: when to leave your hotel, if you want to eat at a huge tourist buffet for lunch or visit four temples, or when you've had enough and want to return to an air-conditioned hotel room.
VietJet is cheaper than Vietnam Airlines but like with all low-cost carriers, there are tradeoffs. Row spacing is much tighter, and you prepay for checked luggage and even food\drink in advance. There are also a lot of irritating offers and upsells. Nevertheless, I'd have no problem flying them again. At least they aren't as bad as RyanAir
PACK FOR THE RIGHT SEASON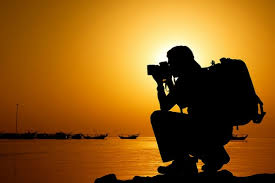 In the summer, Vietnam is hot and humid, so you can leave your jeans at home. In the winter months, North Vietnam can be extremely cold so be sure to pack a warm jacket. Check the weather reports before you go and bring a cheap umbrella to protect you from common rain storms. Use an apacking check list to make it easier.https://www.youtube.com/watch?v=hKKHkpXCVTI