Than Tho lake - Dalat
Location, geography
Than Tho Lake is located about 6 km to the east from Dalat city center, along Quang Trung - Ho Xuan Huong street, close to Da Lat National Military Academy (now Army Academy), and attached to A golden age of the school in the 1950s, early 1960s. Every holiday, Sunday the students and their lovers often met there for dating. The Lake is located on a high hill amidst a pine forest, a deserted space, and is bordered by two graves with the legend of broken love. The lake's surface is always green. make the lake more mystery.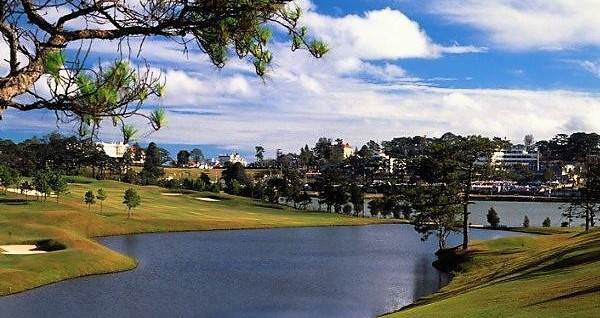 History
Than Tho Lake at a different angle
Previously, Than Tho Lake was a pond named as Ton Pang Dang In 1917, the French built a dam to preserve water for Da Lat city so it was formed a large lake as today.
In the 1980-1990 the ancient pine forests around the lake were devastated. Young pine trees were replanted but losing their old-fashioned darkness. The lake is sedimented, narrowed because of agricultural activities, that make the lake water is not as green as before.
In 1997, local authorities allowed Thuy Duong Tourism Company, a Ho Chi Minh City company, to invest in forest plantations, dredge lakes, and prevent sedimentation, and built amusement parks to preserve This scene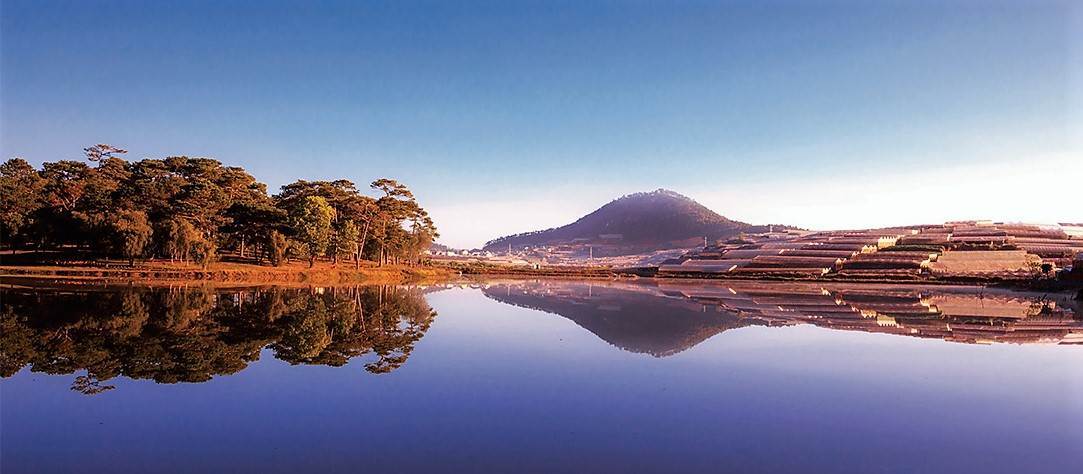 In 1999, the lake was recognized by the government as a national destination.
Legend

Legend has it that this place is relative to the love story of Hoang Tung and Mai Nuong. It happened in the 18th century when the hero Nguyen Hue stood up to fight against the Chinese invaders, so boys everywhere in the country followed him, including Hoang Tung. Before saying goodbye to his lover the couple went to the lake for dating. He promised that in spring - when the cherry apricot blossoming he would bring victory and came back. after several months. At home, Mai Nuong heard Hoang Trung had been killed. so she decided to suicide into the lake. Ironically, in the midst of the spring, Tung won the battle and came back, he was deeply sad to know that his lover was dead. The old scene is here but the lover had died, he suffers extreme grieve so he jumped into the lake to prove his loyal love only give to her. Admired the love story so local people they call Than Tho lake which means Lament lake until today.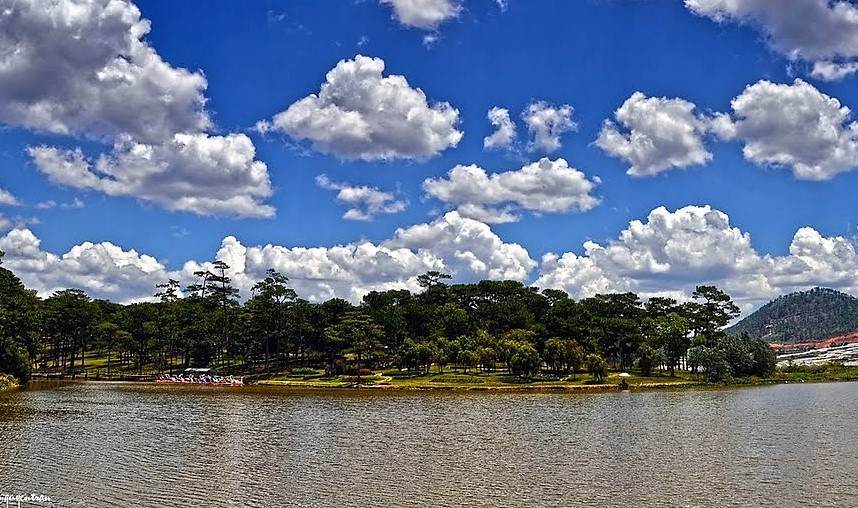 Visiting Than Tho lake, visitors will hear stories about the emotional love to keep the faithful love so they all jump into the lake. The meaning of the story that. Vietnamese love is intensive and unbreakable.