Datanla Waterfall
Location:
Away from the city center about 5 km.( on the way to Prenn waterfall, highway No 20), it costs about 30.000 Vnd to go from the city center to the waterfall by Taxi. Entrance fee is 30,000 Vnd.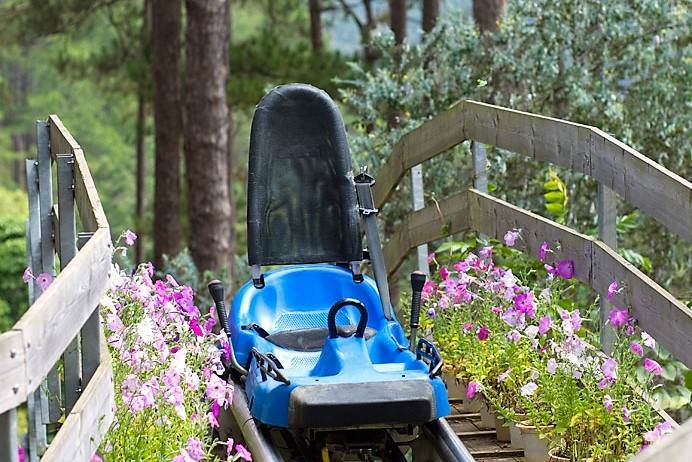 The waterfall is pretty deep, it takes about 10 to 15 minutes to walk from the top to the bottom. or can go by the roller coaster Its length is 1 km, and there are sensor brakes to slow down the speed of the roller coaster when it going too fast to keep a safe distance between the each one. there also are handbrakes to adjust the speed. It takes only 2 minutes to go up or down the falls. It costs 60,000 vnd for a return ticket.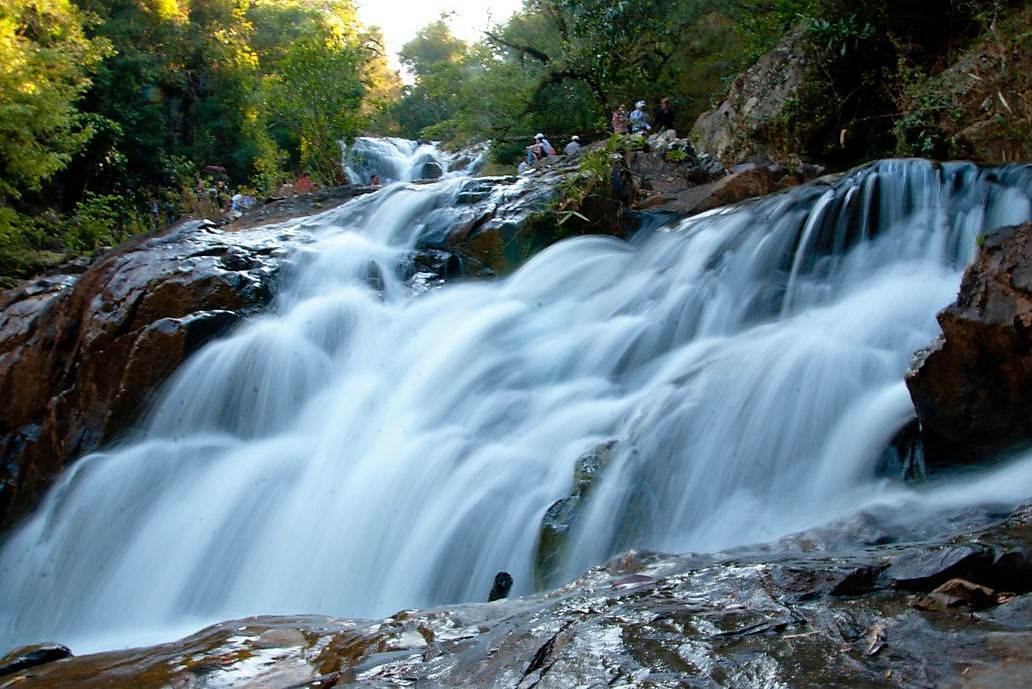 Legendaries.
According to a legend, the waterfall has a deep cave hidden in the forest so it was one of the shelters of a troop of local inhabitants in the war with the Chams people; thanks to this waterfall the troop could reside to preserve their force. Therefore, the minorities call it Datanla which means water under the leaves, water under the stone.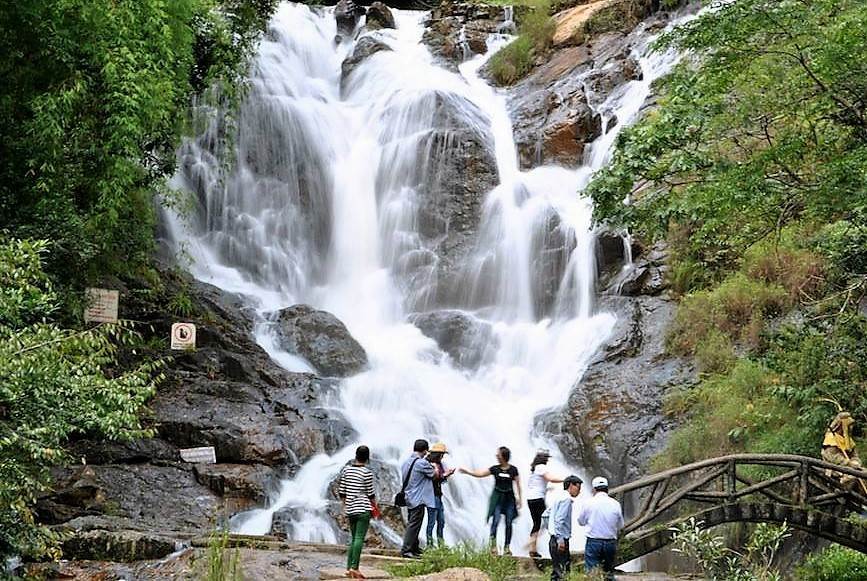 According to another legend of the minorities, Datanla also was the place where a brave man named K'Lang and the mountainous lady Ho Biang met each other. Here the man had a fight with fierce wild animals including snakes , 7 wolves, and 2 foxes. This legend wrote "trees are blown down, wind roars, the fight is absolutely violent. Lang pulled out his knife and chopped down the two snakes, takes out arrows and shoots at the wolves and the foxes which run away....The trees falling down make deep holes which make a death canyon at the bottom of the waterfall, and then Datanla became the meeting place of two lovers".

Activities.
Up the waterfall, there are green pine tree forests which are a hundred years old and flat blocks of stones. The Death Canyon is also the place for visitors to feel adventurous in the cliffs climbing game (canyoning tours), which means climbing up and down the cliffs with ropes. Visitors can book this game at Truong Cong Dinh street, many companies offer canyoning tours up there. They also have cable car to visit the waterfal and Tembuilding activities.