Ingredients: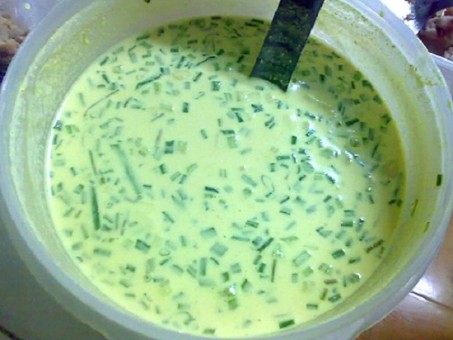 - 200g rice flour
- 50 g corn starch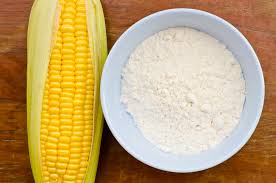 - 50g pork bacon (cooked and sliced)
- 50g shrimps, peeled 
- 100g  green bean, cooked
- ½ cup of fresh water
- 2 cups of coconut milk
- ½ teaspoon salt
- 1 teaspoon of turmeric powder
- 2 tablespoons of spring onion, minced
- 100g bean sprout
- A white onion ( sliced and cooked)
- Cooking oil
- A chicken egg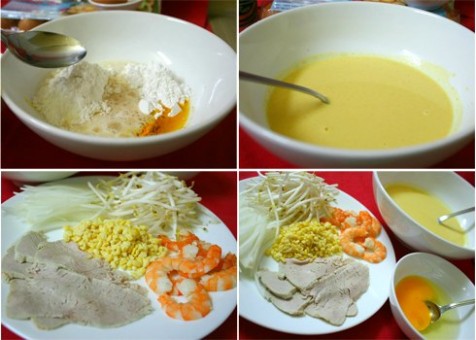 Preparation:
- Bean sprout: wash then drain.
- Flour preparation for crepes: Whisk together the rice flour, corn starch, coconut  milk, egg, salt, ½ cup of fresh water and a pinch of turmeric powder until they are well combined. Strain the batter and add minced spring onion. Leave it to stand for 10 minutes.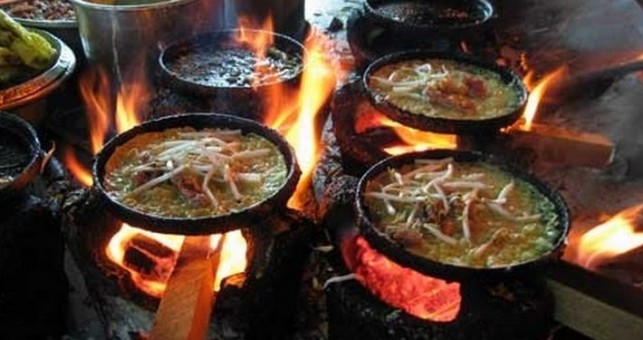 Practice:
1. Heat cooking oil in a pan. Then, wait it hot and take oil out in a bowl. Pour 1 ladle of flour preparation. Swirl it around quickly over high heat (starting from the center of the pan and swirling so that the batter moves outward to have round and thin shape). Then add bean sprouts, pork bacon, shrimp, white onion and green bean one side. Put the lid on, lower the heat for 1-2 minutes. Take the lid off, pour the cooking oil from bowl to a pan, just one side. Then, keep cooking until the pancake turns into golden brown and crispy. Fold the pancake up and take oil out in bowl. Remove from the heat and transfer it onto a plate.
2. Served with herbs, lettuce, and dipping fish sauce.